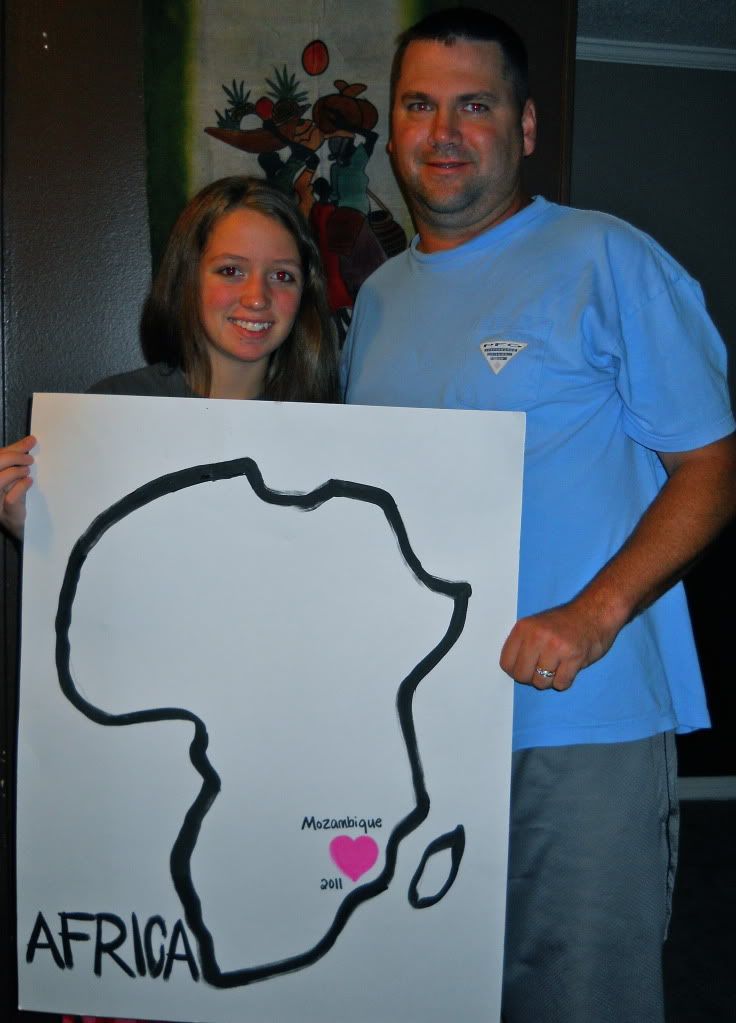 This morning my daughter, husband, and four others on the ministry team left for Pemba, Mozambique, Africa.



Yes, it's a huge deal that my 14 year old is going that far away.
Am I nervous? Not really.
Why? Because I fully trust God, and I know that missions and travel is part of her design, part of her destiny. I've known even before she was born that God has great things in store for her life.


While in Africa, they'll be with Heidi and Rolland Baker of Iris Ministries, at a base called Village of Joy. While there, there will be ministry opportunity of all kinds to men, woman, and children. They'll be distributing hundreds of dresses for girls provided from Dress a Girl Connecticut. There will also be several pastors who will be blessed with new motorcycles through a program called Motorcycles for Missions.
As a mom and wife, I am so excited, blessed, humbled, and overwhelmed at God's plans. I've always prayed that my children would have their own experiences with Jesus, that they wouldn't only believe because we as parents told them it's what they should do. That they would believe without a doubt who God is because they've experienced Him themselves.
My pastor says that a man with an experience is never at the mercy of a man with an argument.


So, if you will, please keep my family in your prayers for the next few weeks. They'll be home toward the end of July, and I can't wait to hear everything.
For more information about the base and programs I mentioned, please check out these links…
Iris Ministries: Pemba Base
Dress a Girl Connecticut
Father's Heart Ministries (see Events for Motorcycles for Missions)