It never ceases to amaze me the awesomeness you can find while treasure hunting.
Enjoy some of my recent finds that make you want to shout "What the Hecka"…
So, where would you even hang this in your home?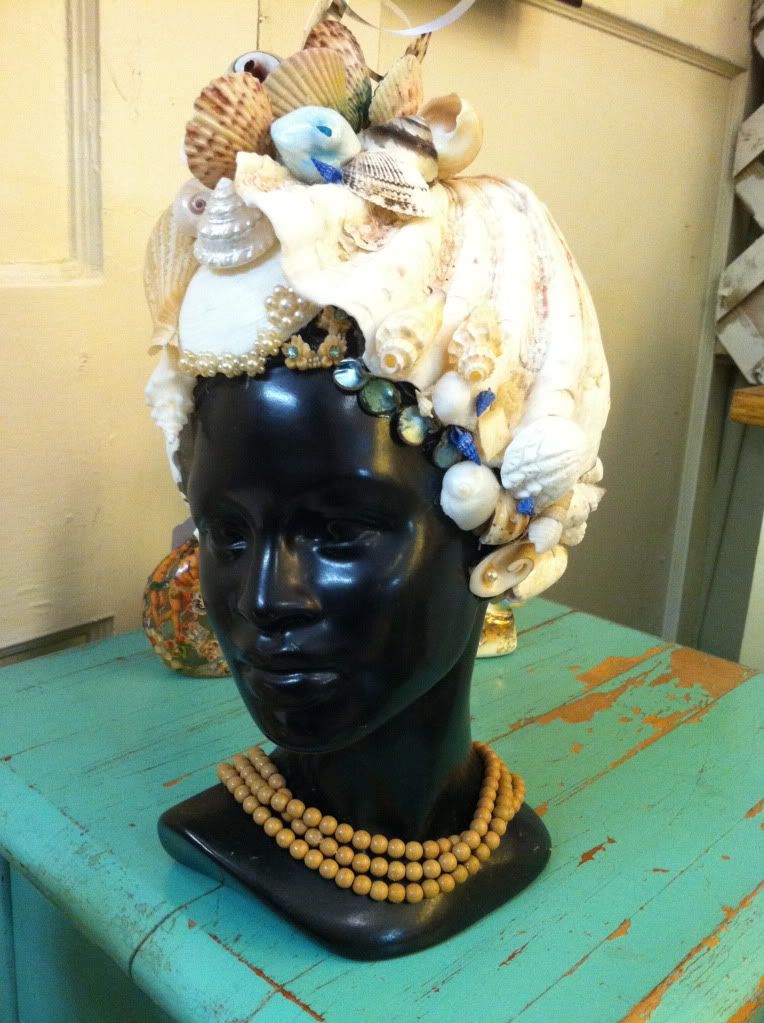 I
'm sure this one took some time to put together anyway
This one is a little bit cool, but it does make you wonder where it's been…
Creeper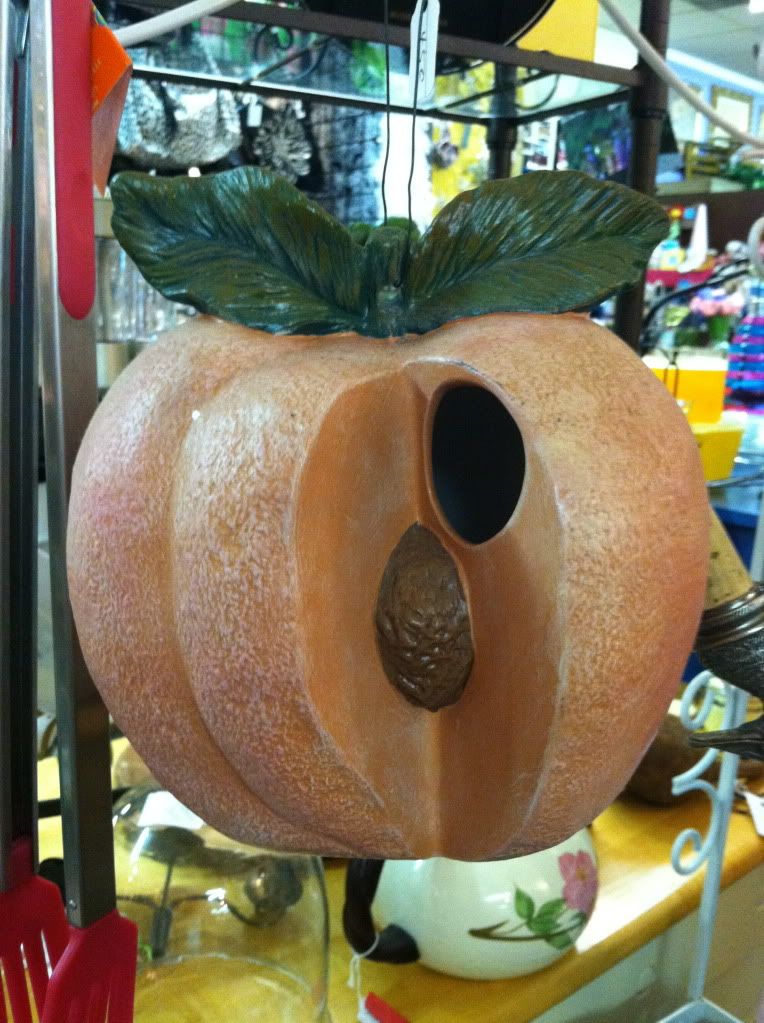 Come on, you all know it's a peach birdhouse.
Another cool one, if I want a wicker frog oil lamp
I considered saving this for a future wedding gift
Until next time, happy thrifting!