Are you planning a Halloween party this season? Would you like some unique decor ideas featuring, what else, but candy?
If so, I have a very fun and easy project to share with you using Starburst Candy Corn, that's inspired by Tori Spelling's Tasty Tips for Halloween Entertaining. You can find all of Tori's tip on the Starburst Candy Corn Facebook page, but I want to show you how I made my Magnificent Mum Balls using candy corn.
I chose this project because it is fast and easy, the supply cost is very minimal. I'm not into dark and spooky decorations for Halloween, but I do enjoy decorating for the Fall season, so these mum balls are perfect to brighten up any October party. I like to keep my guests comfortable, especially little kids, so I enjoy a bright and whimsical decor and theme, which the colorful Starburst Candy Corn fit exactly.
Supplies-
Starburst candy corn (one bag made two small mum balls)
Hot glue
Styrofoam balls
Exacto knife
Use the knife to slice a small part of the bottom of the ball off, so that it sits flat.
Next, starting in the middle, glue the candy corn in a line around the circumference of the ball. You can glue the colors randomly or in a pattern. I chose a pattern, but they'd look just a lovely at random intervals.
I tried to glue a line onto the ball and then stick several candies onto it but realized the glue cooled before I got them on, so I ended up gluing them one at a time. I also realized that you have to be very generous with the hot glue, it actually takes quite a bit to get the candy to stick.
Also, be gentle with the candy, as it will break if you handle it too roughly. I found that if a piece broke, you can glue it back together, or even leave it broken for a little variety and texture.
While I always enjoy letting the kiddos help with crafts, this was a fun adult craft because it was very heavy on the use of the hot glue gun. I wouldn't want a little one to get burned. Plus, any craft can be a creative outlet for busy moms (or dads) and this one is just right.
It only took me about half an hour to complete two of the mum balls.
Don't worry, the kids weren't left out completely. Once I was finished, they got to enjoy the yummy leftover Starburst candy corn. If you haven't tried these yet, they look like candy corn but taste just like traditional Starburst candy. So good!
What creative candy crafts will you be making this season?
Don't forget, if you need even more inspiration, check out the Starburst Candy Corn facebook page for all of Tori's candy crafts this season, and be sure to use the hashtag #StarburstCandyCorn when you share your projects and ideas!
This project has been featured-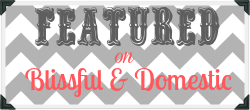 Like what you've seen? Follow along