If you're from the South, then you've heard of Piccadilly Restaurants. If you are new around here, or are just traveling through and are looking for some great down home cooking the way Southern mammas do it, you'll want to find Piccadilly close to you.
Piccadilly Cafeteria first opened in 1932 in Baton Rouge, Louisiana. Twelve years later, a budding restaurateur by the name of T. H. Hamilton took the reins with hopes of growing the business. Today, there are approximately 60 restaurants and 80 food service locations all across the southeast.
Now, they're offering a Homestyle Veggie Plate option- Pick three sides and add your choice of freshly baked bread, all for $5.49. Choose from an array of sides including smothered okra, grilled vegetables or carrot soufflé. Click HERE to check out Piccadilly's menu of sides.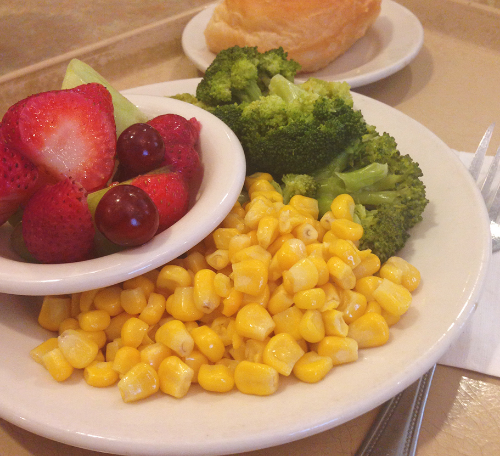 I can remember being a little girl and heading to Piccadilly after church on Sundays with friends and family. I also have great memories as an adult dining with friends at our local restaurant. The food selection is always great. Add the new options in the homestyle veggie plate and you've got a winning combo. I meant think about it, you pick three sides and add your choice of freshly baked bread, all for $5.49 and you've got a plate that works for everyone, from the Southern Belle who goes for her carrot soufflé to folks watching their weight and their wallet this summer, and even the All-American foodie who loves their mac & cheese. It's a Win-Win-Win.
How about you, what are your favorite meals and sides when you've got a hankering for southern food? What would you pick at Piccadilly?
Enter now to WIN a $25 Piccadilly gift card!
Giveaway ends 7/30/14 11:59PM
a Rafflecopter giveaway